INLAND BLUE RECORDS STAFF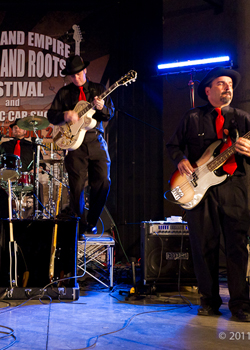 It's about taking our fate in our own hands.

INTEGRITY. LOYALTY. COMMUNITY

For years we have embraced the ideal that we are the masters of our own fate. With that in mind, we have decided to expand it to give other artists the direction and support to achieve their musical and financial goals.

UNLOCKING THE POTENTIAL

For the past 25 years we have been witness to some of the most talented and inspiring performers that Southern California has to offer. We have spent that time scratching our heads, wondering why the whole world doesn't know about these amazing players. Our goal is to make that happen.

By utilizing our own digital recording studio, we make having a quality product well within reach for the talented artists who deserve to be heard.

WANT TO JOIN THE INLAND BLUE FAMILY?

email:

info@inlandbluerecords.com

The time honored formula of signing major record deals is pretty much dead.

The internet has become the great equalizer in the music business, and has taken power from the cartels and placed in our hands.

Success is only partly about talent. It is also greatly dependent upon determination.

P.O. Box 312, Mentone, CA 92359 | email: info@inlandbluerecords.com | call: (951) 201-6722

© 2011 Inland Blue Records. All rights reserved.

CEO, President, Producer, Artist Relation

Vice President, Senior Art Director & Designer, Photographer, Web Design