© 2011 Inland Blue Records. All rights reserved.

LIKE WHAT YOU SEE?

Check out our products

The best in Left Coast sounds.

BIG PAPA AND THE TCB

BPTCB have been blazing a trail in the blues scene since 2006 and have won 5 IE Music awards, including Best Live Band, Best Blues and Best Song. They have released 4 CD's, including their current 2-disc set, DANCE WITH THE DEVIL. Their music has been featured on TV and in film, and their song, "Go Big Papa!" appeared in Papa John's Pizza commercials for two years. They are planning to release a new live disc in 2012, which will feature an appearance from the TCB Horns, as well as several special guests.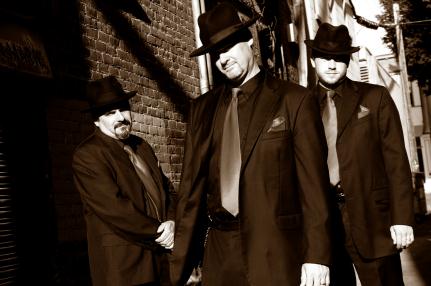 MORE ARTISTS COMING SOON!

P.O. Box 312, Mentone, CA 92359 | email: info@inlandbluerecords.com | call: (951) 201-6722

CHRIS THAYER

Like a heapin' helping of musical truth serum, Southern California singer/songwriter, Chris Thayer, delivers bittersweet moments with a refreshing blend of wry wit and unflinching honesty, carefully woven into quirky tales of the search for love.

He was nominated for best vocalist in 2006 by the Inland Empire Music Awards for his latest solo disc, CHASING VENUS. His music has been featured in plays and film, and he is currently the lead vocalist for the jump blues group, Big Papa and the TCB.

Chris is currently in the studio recording his latest release, THE OTHER SIDE OF THE PILLOW, which is scheduled for release in April 2012.